He Plays Cards with Orbán, Is Friends with Csányi, and Storck Cries on his Shoulder
He is a man always in the background, but he is one of Central Eastern Europe's most experienced consultants. He has a unique character: he was the local director of a global consultancy and is a cigar-smoking, whiskey-drinking, animal-hunting socialite. After reading this profile, you'll see how this outspoken economist became a best friend to Sándor Csányi and Zsolt Hernádi (the CEOs of OTP and MOL respectively), why Bernd Storck – captain of the Hungarian national football team – turns to him for advice, and why he plays ulti (a card game popular in Hungary) with Viktor Orbán.
"He's an instinctive genius. It pains me to say this, but he is the smartest person I have ever known – that's including myself," says a Hungarian billionaire when I ask him about Anthony Radev.
But who is behind this name? It should come as no surprise if you don't know him. The Hungarian elite sought his advice for decades, but he has always remained a sort of éminence grise.
The Hungarian–Bulgarian–German citizen spent more than two decades with McKinsey & Co., a global consultancy. Now, he's giving back – primarily through his SEED private business school, but also as a director of Mol Nyrt. and the Hungarian Football Federation (MLSZ).
The son of three nations
How can someone become the citizen of three nations? You are about to find out.
Radev is
Bulgarian, as he was born in Bulgaria and lived there throughout high school. He usually travels home to Sofia to spend the holidays with his family;
German, since he started building his career from Frankfurt and his immediate family lived there through that period;
Hungarian, because this is where he attended university. His influence, network, and positions all tie him to Budapest.
He's a real character, someone whose captivating qualities and acceptance in Hungary were only enhanced by his "Eastern" peculiarities. For instance, Radev always burned the candle at both ends. A chain smoker, he puffed cigars in the elegant board rooms of Hungary's largest companies. He loves whiskey, parties and hunting.
He was just as happy to go hunting with Péter Medgyessy as he was with bankers Sándor Csányi, János Erős, or Tamás Erdei. His banker friends are always happy to send him an invitation, especially when they have foreign guests, because Radev has proven to be great partner in any subject and language.
He believes executives only trust those they known well. The only way to achieve this level of trust is for a consultant to spend enough time with the executive.
In America, executives play golf. In these parts, they go hunting, attend football games, and play ulti.
Radev has always treated others with a relaxed brutal honesty. His uncouth style was made acceptable by his intellect, his foreignness, and the slight accent in his otherwise flawless Hungarian.
Index did speak to him – an achievement that was the result of months of preparation because Radev never gives statements. Before meeting him, we had dozens of background discussions with his former professors, college classmates, colleagues, competitors, clients, students, and MLSZ colleagues.
The names and stories in this piece come from these background discussions. To this day, Radev has never named a single client or executive he has worked with. One final observation: everything in this world happened in English. The stories, the funny sayings and the inside jokes were all told in English.
If your curiosity has been piqued, this longer piece will certainly be a colorful story for those interested in business, which includes:
the portrait of a captivating man;
insight into the world of global consultancies, primarily that of McKinsey;
and a view of Hungary's elite business players from the late 1990s, the successful transformation of OTP Bank, Mol, and the demise of Malév.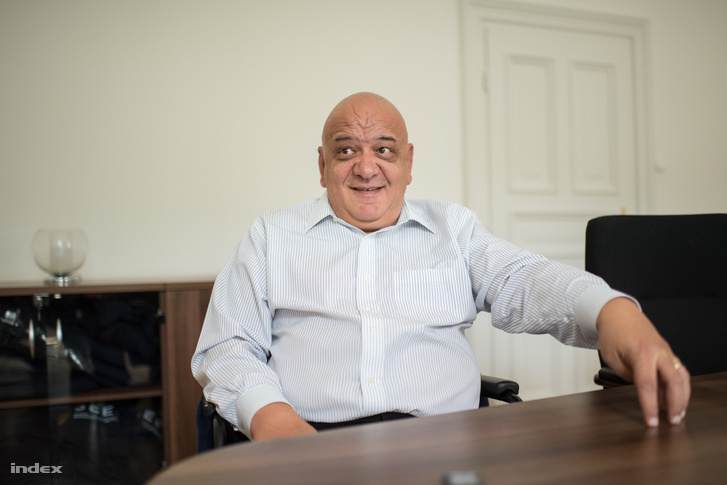 Bulgaria: The good student, good athlete
Anthony Radev was born in Sofia in 1957. In his youth, he was an outstanding student and promising athlete. The city's best football club, CSZKA Sofia signed him. But he set his sights on education because he scored so well on his school admission exams that he was able to take his pick of where he wanted to continue his education. He was vacationing on the beach when he received the letter of scores. His brother, who is six years older than him, decided for him: Anthony would go to an English-language high school.
He had many friends in high school. It is also where he met his future wife. Since then, he has traveled around half of the world, but, to this day, he still goes on holiday with 15-20 of his closest friends from high school and his family.
After finishing high school and compulsory military service, the best students had the opportunity to study at the best and most friendly universities. The most popular of these universities was Budapest's Karl Marx University of Economic Sciences, which accepted 8 to 10 Bulgarians each year. An almost completely bald Anthony Radev arrived in 1978. During his university years, Radev always finished his exams within two weeks so that he could spend as much time in Bulgaria as possible. He was an outstanding student and later became the first foreigner to graduate with a Red Diploma (which was awarded to students who aced all their classes).
College years: Rajk and clublife
Former classmates describe Radev as being like Ede Minarik from the Football of the Good Old Days – he "needed a team." He was in everything: sports, parties, and was even a member of Rajk Kollégium which was led by Attila Chikán, who would later go on to be Minister of Economy. This prestigious 60-70 person group would organize interesting events, debates, and presentations each night.
It is difficult to assess just how many people Radev was able to develop relationships with through this group, but we have heard many names, including Csaba Lantos, Zsolt Hernádi, Imre Balogh (formerly with MKB), winery-owner Zoltán Heimann, Gyula Bakacsi, György Such, and Zsolt Spéder.
Radev's former classmates do not describe him as the type of person who always wanted to be in the limelight. He would listen for hours and then drop a joke or say something so fantastic that it would completely change the mood.
Everyone needed money in college. There were those who performed hard, menial labor, such as hauling bags of cement. Radev tried this, too, and he didn't like it. He did, however, find success in other fields.
There were events in the basement of the university every night. On Saturdays, they would host several thousand people. Other nights, they would host jazz performances, film screenings, political debates, and Hobo concerts. On Mondays, they hosted an event called the "experimental studio", where upstart underground music bands had access to some invaluable stage time.
Radev applied for the job of being the club organizer, and his classmates soon elected him the club's director. This was one source of income, but he also worked as a translator for a living. According to anecdotes about Radev,
he would often serve as the interpreter for discussions between Hungarian and Bulgarian elites at party resorts on the Black Sea and in Tihany.
Sofia, then Bologna
Everyone believed that Radev would be become a famous economist because of his outstanding knowledge of the science. When he graduated from Karl Marx University of Economic Sciences, he went back to Sofia, got married, and continued to study. He was granted the status of doctoral candidate and wrote a dissertation. But he felt that the economic reforms to the existing socialist structure were meaningless without real political reforms.
With the backing of the Bulgarian Academy of Sciences, he applied for several political science scholarships. According to Radev,
he was even accepted to Harvard
but did not have enough money to attend. Instead, he received a full-ride to Johns Hopkins University's institute in Bologna. The Berlin Wall came down soon after.
What should I do now?
Radev was 30 years old when he finished his studies, and he was trying to plan his next course of action. He didn't have much money, but he had two children (a third was born later), so he concentrated on ensuring a solid financial base for his family.
He had an academic offer from Duke which paid an annual salary of $34,000, but he felt this would not suffice. He pondered a position in politics. Both the Bulgarian right and left made him offers, but those offers had their own problems.The private sector was all that remained. He had been negotiating with banks in London when McKinsey & Co. contacted him.
He was hired by the Dusseldorf office of the American executive consultancy, to the 3-person section tasked with Eastern Europe. Most people work for McKinsey for 2 or 3 years before leaving to become executives in the private sector.
Radev stayed for two decades.
At first, he specialized in Eastern Europe before becoming a specialist in banking. He became a partner after six years, a senior partner after ten. But let's not get ahead of ourselves!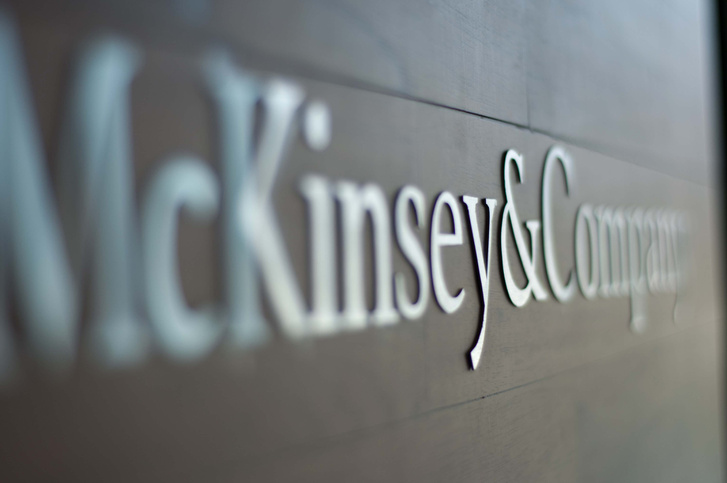 Fotó: Mckinsey and Company
The man who lives in hotels
Initially, Radev was constantly on the road. He realized that, regardless of whether he was traveling east or west, he always had to change flights in Frankfurt. He asked to be transferred to the Frankfurt office. It was at this point that his family got tired of all the travelling. After bouncing around from Sofia, Bologna, Dusseldorf, and Frankfurt, Radev's wife decided that the children could not continue switching schools. They settled in Frankfurt.
Since then, for the past 25 years, Radev has spent his weekdays apart from his family. For many years, he lived in hotels, even in Budapest. (He once owned an apartment in Budapest, but found its hassles of its upkeep pointless without a family living there.)
He was embraced by several influential McKinsey partners in Frankfurt. But his skills put him on an upward trajectory anyway. Because he was the company's man responsible for all of Eastern Europe, and because he spoke numerous local languages, he became responsible for business development and recruitment. He would prove to be incredibly successful in these fields. In the 1990s, he split his time in Warsaw, Prague, Moscow, and Budapest — McKinsey did not yet have local partners in any of these cities.
BB and the incoming pilots
Radev popped up in Budapest as a consultant on a number of occasions in the early 1990s, but many foreign McKinsey consultants flew into Budapest during those years. His first most important contracts in Budapest were inked around 1994-1995 with Budapest Bank, first led by Lajos Bokros, then by Béla Singlovics.
McKinsey's first Hungarian team was made up of György Zolnai (who is not the chief executive of Raiffeisen Bank) and Krisztián Orbán (Oriens), the Czech Tomas Spurny (who we know from the top of CIB Bank). These young experts were paid by McKinsey's office in Prague, but this arrangement didn't quite make sense, and McKinsey's opened its Budapest office in 1995.
The team's first successes were followed later by even more. Bankers spoke to each other, often even hunted together, and the team's reputation for success quickly spread. After a short time, McKinsey won its most emblematic client: OTP. This was such a huge client that McKinsey was finally able to officially open its Budapest office in 1997.
The transformation of OTP
The task at OTP was pretty straightforward: an enormous mammoth of a company needed to be turned into a self-sustaining market competitor. It may come as a surprise but this transformation did not happen right after the political transition in 1989/90: it only took place at the end of the 1990s and early 2000s. Those working in the sector recall that this process was carried about by four people: Sándor Csányi, Zoltán Spéder, Anthony Radev and Péter Braun. A fifth person, Csaba Lantos, joined later.
It is largely thanks to Radev that McKinsey was able to put its best consultants on the OTP project, and Radev played an instrumental role in development the strategy. If necessary, he was assertive with the bank's more precautious managers. The old depository accounts were switched over to checking accounts, then came the debit cards, the system for employees' direct deposit, the private bank, credit cards, online banking and mobile banking.
"Every new banking sector player was competing for our clients. We had to make sure that our unsustainable position on the market transformed into a well-managed market share, and we make a lot of money, allowing us to make Eastern European acquisitions that turns us into a regional player. McKinsey was there at all of our most important projects," a former OTP executive remembers.
Partner, friend
As client, OTP caught the attention of global McKinsey, and Radev can thank two things to this relationship:
He became a partner at McKinsey;
He became friends with Sándor Csányi.
The two remained close friends for two decades.
Radev himself admits that the work with OTP was an important stepping stone, and he can thank his relationship with Sándor Csányi for contacts he would develop in the future. For this reason, he didn't think twice when Sándor Csányi invited him to sit on the MLSZ's board in 2010.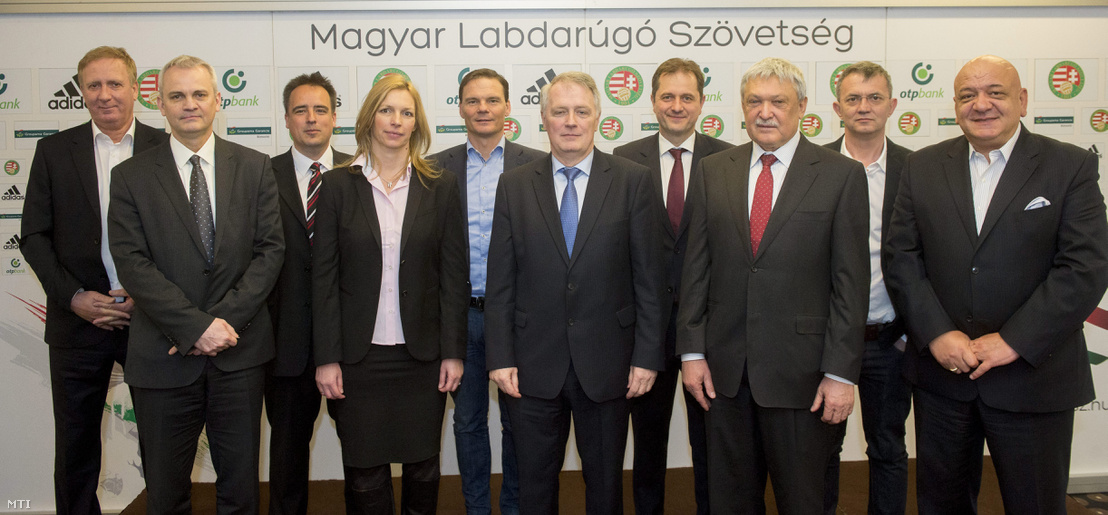 Members of the Hungarian Football Association (from left to right) Tibor Nyilasi, Márton Vági, Gábor Török, Gabriella Balogh, Erik Bánki, Sándor Berzi, Béla Dankó, Sándor Csányi, István Garancsi on April 2, 2015
Fotó: Illyés Tibor / MTI
A man who tries to stay in the background does not speak about his contacts, especially if those includes prime ministers, but Radev's friends hint at some pretty funny stories. For instance, even as Bulgarian,
Radev learned to become an excellent player of ulti, and he sometimes plays with Prime Minister Viktor Orbán.
Even if he does not talk about them, personal connections are very important for Radev. He is known for saying that
people are supposed to lead, but the material we take into presentations is also important, as is knowing who will be there from the client's side, who will say later that they have not heard about this and the idea isn't theirs.
We did not speak to Sándor Csányi for this piece, but OTP's top man is probably satisfied with McKinsey because, in addition to taking part in countless projects at the bank, his two sons (Attila and Péter) also worked under Radev at the consultancy.
New markets
By the early 2000s, McKinsey had local partners in Moscow, Prague, and Warsaw. Radev could now move in on new markets (Bucharest, Sofia and Zagreb), but he was constantly travelling. This was a successful period. Radev's colorful personality was welcomed by his target audience. In consultancy, just as with football or theatre, you can move forward if you have a colorful leader who hallmarks the company but who is also supported by a fine-tuned staff in the background. Colleagues recall that Radev radiated a feeling of the "the man who came from afar", but he was not perceived as an Eastern European, but a Westerner who had seen a lot.
Interestingly, it was during this period that another successful competitor, Boston Consulting Group stepped into the market. BCG was led by a man with strong domestic contacts and an almost identical pedigree: the East German Konrad Wetzker who, like Radev, also attended university in Budapest.
When the executives fell out of their chairs
Not only did Radev build up his own team, he also built up the entire strategic consulting market, even its clients. He was not shy. He would approach executives who until then still haggled over a few hundred thousand forints and told them: "We will send you 3 consultants for 3 months and they will give you advice. I want 1 million dollars for this."
If the project was small, and all that was needed was a senior and a junior employee, he would charge 40-50 thousand Euros per week.
Everyone fell out of their chairs. Others would charge a fraction of those price, but – as it was later learned – if three times as many people came for five times more time, all they did was shuffle papers and the outcome wasn't a fifth of what Radev's people could accomplish.
Radev's rule was that he demand high prices but he expected his team to perform the kind of work that made the client feel like the service they were getting was worth ten times what they paid – then there was no need for explaining. Was he successful? Not always, but his most important clients say it worked about 80 percent of the time – and that is a great percentage.
But to accomplish this, Radev really worked his team. He would occasionally run into a room and say: "Are you aware of how much a chief executive works? Can you handle a 60-hour work week? Now show me, where is my daily half a million Euro value?!"
Assertive style
Radev was naturally a very direct person. Sometimes this worked, sometimes it didn't. There were times when he would show up to apply for a foreign tender and he would lecture the person that the entire thing is ridiculous because the client really had no idea what its problem was. This strategy didn't work, the client wouldn't change the tender to fit Radev.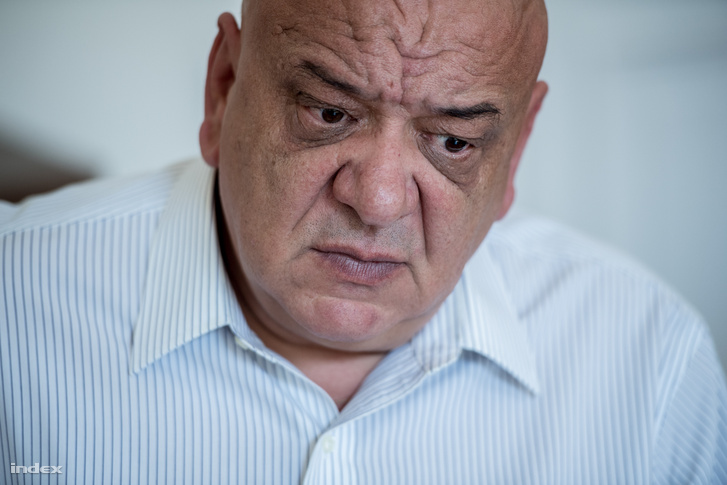 On another tender, the heads of consultancies were invited to introduce themselves. Everyone wore perfect, expensive blazers and talked about where they went to school, their workplace, and showed off their references. Radev would only say:
Hello. My name is Anthony. I cut costs, and I cut them deep. At the same time, the quality of service will improve.
That's all he said and he won. He could do that. He had a name and formalities were not necessary.
Business leaders recall, laughing, that there were times when Radev would pick his nose during meetings, or scratch his ear, then suddenly say: "Bullshit!"
He is a social person:
an intuitive, inimitable individual. But he not at all like the modern Anglo-Saxon type of manager.
The young colleagues at McKinsey loved him. When he was in Budapest, he made an effort to work with them, but he couldn't transfer all of his knowledge or experiences to them.
They used a saying behind his back: "Pay attentiont to Anthony. It's worth it. But you'll never be able to learn what you're seeing. Now look at what the German partners are doing. That's not as interesting but it can be learned!"
Be simple!
His direct style was liked by a lot of people. We spoke to one billionaire in the region who regularly talks to Radev – but this businessman never took his advice.
Radev once asked him why they meet when both of them could spend their time doing more constructive things, nothing ever comes out of these meetings. "Yes," said the billionaire,
but I really enjoy meeting with you because you are the only one who dares to have his own opinion when we argue.
Radev likes simple solutions. On one occasion, he came down on his employees because they spent weeks preparing an analysis on which airline group Malév could fit in so that it its capital could be raised. They prepared lengthy studies, but Radev came in, looked at the papers and grunted: "Why are you wasting so much time? Call up the executives of airline companies and ask them whether they are interested."
Then comes Mol
"You don't have to have many clients, but the ones you do have should be strong," Radev said, and by the early 2000s McKinsey had numerous projects with OTP, Malév, and Mol.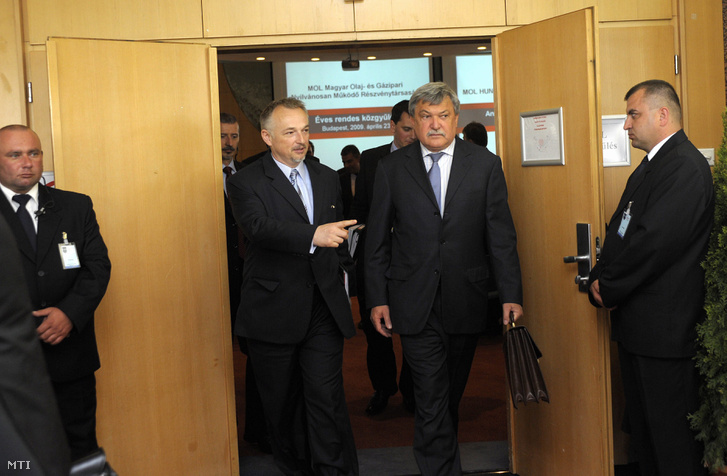 Zsolt Hernádi Chairman and Chief Executive Officer and Sándor Csányi Member of the Board of Directors of Mol Plc. leaving Mol's General Meeting on April 23, 2009
Fotó: Kovács Attila / MTI
Zsolt Hernádi and Anthony Radev kept in touch from their college days back at Rajk. Rumor has it that they flew together to Frankfurt once, back when Hernádi was running Takarékbank. During the plane ride, Radev asked Hernádi how large his bank was. The total assets were 50 billion forints, Hernádi responded. Radev then waved the response away: "Then you guys can't afford our services."
But when Hernádi took the helm at Mol, McKinsey and Mol really started to cooperate. The covenant proved to be a lasting one. Radev joined in on the work with the specialists consultants working at Mol.
But they ran into major resistance during that project. Mid-level managers were hostile and the old schools "oilers" felt as though Mol's management had been taken over by bankers. They did not want outside advice.
They saw Radev as a man running around with a hammer who saw nails everywhere. Everything at Mol reminded Radev of a commercial bank. But work was getting done. In one project, the consultancy addressed production in upstream markets. A few consultants came forward with ideas, but Mol's management said these ideas were not technologically feasable.
Tired of the resistance, Radev brought an experienced expert from Houston to Hungary who quickly showed that these ideas could be put into practice. The old Mol managers were just quiet, but one spoke up and said:
Okay, maybe. But surely the mining authority won't sign off on this.
Radev and the American looked at each other. There's nothing they could do. The only way to modernize Mol was through a very serious rotation of personnel.
Regardless, the relationship between Hernádi and Radev remained strong. Years later, when Radev left McKinsey, he was invited almost immediately to sit on Mol's board. His colleagues on the board say Radev's input is especially important in the areas of strategy and leadership training. Because of his direct style, he is called "no nonsense."
Malév: caught in a net of conflicts
Malév still had some momentum in early 2000s. When former Rajk students took the helm of the company (Erzsébet Antal, Ferenc Szarvas), McKinsey was brought in. But bringing change to Malév was not an easy task. McKinsey worked there for a year and a half, and carried out a program which resulted saving the company $20 million.
We heard many funny stories from this period. Back then, the various foreign branches of Malév – where plane tickets were still written by hand – were a hotbed for corruption. When the company tried to address these issues, the old guard sent signals cautioning against change because heads of these foreign offices had connections with the state security apparatus.
But these threats proved to be empty when these people were forced out. The transition, however, was moving forward slowly. Management kept failing and by 2002
PM Péter Medgyessy had had enough.
When Malév president András Huszty publicly attacked CEO József Váradi, Medgyessy fired both of them. Váradi went on to create the successful Wizzair and the modernization of Malév (together with McKinsey's projects at the airline) ended.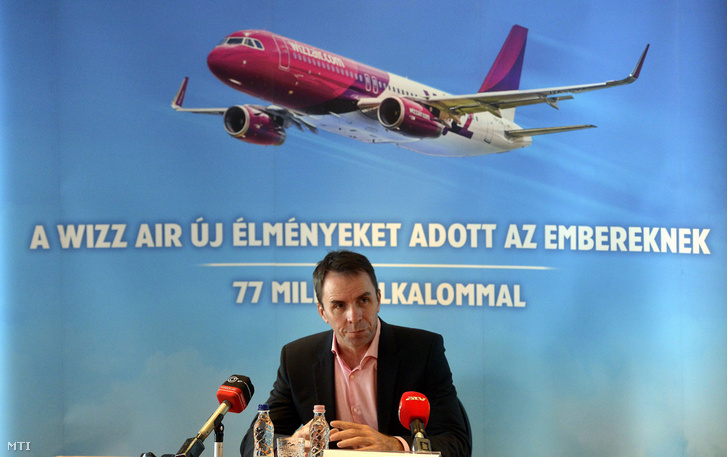 József Váradi, Chief Executive Officer of Wizz Air
Fotó: Illyés Tibor / MTI
Single in – single out
The McKinsey motor continued to make move forward. It was working for virtually every commercial bank in Hungary. It had many projects with MKB, even Unicredit – whose global executive, the legendary Alessandro Profumo, was a former consultant with McKinsey. Hungary's McKinsey had put together a high-quality team, but those on the team had to sacrifice a lot.
It was a good and lively community. The consultants made an impressive amount of money, but they had to give up their personal lives.
"Single in, single out," was how consultants explained that those who joined the company as single would certainly remain so during their tenure with McKinsey. Radev always said: "A happy consultant is a good consultant." This experience wasn't the same for everyone, though.
The overworked consultants spend one half of the year abroad. When they were home, the 60 hour work weeks did not do much to contribute to their happiness. Most consultants worked from the morning hours to midnight. They ate together and went back to work.
It left a lasting impression on everyone that the top boss would also roll up his sleeves and get to work with them. On one occasion, the team had spent three weeks working on a bank study. Radev only wanted to see the final product, and he didn't like what he saw.
"It's too sophisticated," he said. "It does not support what we are advising. We don't need 60 pages. A single page is enough, but that better be good."
The consultants could not understand why Radev would start over when he was scheduled to go hunting in the morning. But he lit a cigar and started working with them. The new presentation was finished by morning.
Legends
He was a maximalist — and he had the brains for it. He would demostrate this while reading or listening to presentations. There were times when he would read through a hundred page presentation just nodding his head until suddenly pointing out the contradictions in the graphs on the third and ninety-seventh pages.
"I don't understand. Here you write this and there you write that," he said, looking up.
His former colleagues recall many such stories. For instance, regarding chess. There are those who said Radev was a mediocre player of chess. But there was one consultant who saw it differently.
Once, during a break, the consultants were playing chess against a computer. One of the consultants went to see the "old man" and told him that he beat the computer on level 6. A cigar in his hand, Radev then beat the computer on level 10.
Those who liked it, and those who did not
About 80 percent of the former McKinsey consultants we spoke to were quite enthusiastic about the experiences with the consultancy. 20 percent were quite negative. Radev nurtured about 100 partners during his tenure at McKinsey. Of the Hungarians, Miklós Dietz now runs the office in Vancouver. Levente Jánoskuti runs the Budapest office. The semi-retired András Farkas is considered the best airline expert in the company.
"This is the world's best workplace," the young consultants told each other. And that was true. The fresh MBA graduates all wanted to work for McKinsey. McKinsey and BCB took 20 percent of all MBA grads.
Others said that the best of best went to work for large hedge funds, Goldman Sachs, and private equity funds – workplaces where the fresh graduates were actually allowed to make decisions. Consultants were never allowed to decide on anything.
We spoke to one consultant who became jaded after a certain point.
I thought it was the best decision of my life to go to work for McKinsey. But I am sure that it was the best decision of my life to leave the company
– this former consultant said.
"For a while, you can justify it for yourself that the most important thing is maximizing your client's profits and that this will move the world forward, but I desired other things: long term human connections. And I only got these experiences after leaving McKinsey. By that point, I needed to feel a certain kind of loathing at work to be able to make the decision to quit."
Up or out!
Results matter for those at McKinsey, but there were times that "politics" also mattered – that is, personal relationships. But this was something that Anthony Radev pretty much disregarded. He didn't spend time nurturing the emotions of those who were weaker than him, and that was a mistake.
McKinsey's most emblematic saying is "up or out." The company hierarchy resembles that of a pyramid. You don't need as many partners as consultants, and those who cannot move up in the ranks have to leave. "Everyone has a time window, and woe for the defeated!"
Radev's former colleagues say he wasn't always good at people management. He was good at hiring people and motivating his best employees, but he was good at retaining them.
There were consultants who deserved to become partners, but that opportunity never came and these outstanding experts left the company.
There were times when Radev had his own internal conflicts. Some say his departure from the company in 2013 was tied to one of these instances. According to several of Radev's friends, while Radev always told those around him that things were just fine, it was difficult for him to come to terms with his departure from the company. In 2013, he went from being the man that the region's most important executives tried to get meetings with, to suddenly being out of the picture.
When do you have move on?
Anthony Radev's recollections of that period are completely different. He says he reached his goals: McKinsey defeated its competitors and his family's financial security was no longer an issue. He recalls an English saying, "Learn, earn and return!"
By 2005, Radev no longer had to work for money, but he only stepped away from the business in 2013. "The crisis came. I had no successor, so I stayed to help," he says. But McKinsey's own internal rules stipulate that he would have had to retire only when turning 59 – but he left four years sooner.
"Once a McKinsey, always a McKinsey," he says when I ask him whether he still has any connections with the company. "I'm glad to help if someone calls."
He doesn't say much about his personal wealth, but his former colleagues say
he may be on the list of Hungary's 50 richest.
If that is the case, it would be completely unique. He did not make his wealth as an entrepreneur or businessman. He made half of it as a well paid manager, and the other half as an investor.
SEED
Anthony Radev's current activities involve football and Mol, but he is also a director at Budapest's School for Executive Education and Development (SEED), which recently launched an MBA program. In fact, this school means so much to him that he even lives in his office.
"We want to uplift this region. That is what drives us, and it's a long term project," he says.
The school was founded by Mol and OTP on the hopes other large Hungarian corporations would also contribute, but that hasn't quite happened yet. The idea was that there is a lack of young managers with strong leadership skills in the region and that a institution is needed that gives them the practical skills to become effective managers.
They teach these skills in the West, especially in the American MBA programs, but companies in this region can't send their young managers there because the schools are expensive and the managers would not come home (or if they did, they would not be able to make enough to offset the cost of their western education).
Furthermore, the most valuable asset one gets from an MBA program is the networking opportunities. If their classmates are on the other side of the planet, they won't have access to a regional network they can use. What's more, American schools make use of their own regional material and case studies.
Who else is involved with SEED?
Because of Hungary's education regulations, SEED has not been able to become a university, but the 200-250 students have access to well-known businessmen and corporations:
Aside from Anthony Radev, there are current and former McKinsey colleagues, including Levente Jánoskuti, Miklós Dietz, and András Farkas);
Proven domestic managers: József Váradi, Dénes Kemény, János Csák, Zsolt Hernádi, and György Beck;
and Siemens, HP, Allianz, Vodafone.
Students, primarily domestic and regional mid-level managers, have come from OTP, Mol, and regional commercial banks (CIB, Erste, Raiffeisen, Unicredit). The tuition for their executive training (EUR 6,000) or EUR 20,000 for the MBA program still may be expensive for smaller companies or nonsponsored students, even if these prices are one-fifth of what is charged at western universities.
But Radev leads the school and he goes to football matches. At 60 years of age, he no longer needs to earn a living. But while his jobs may look like a "pensioners portfolio" from the outside, he is quick to reject that notion and insists that he is busy and is able to put everything into his work.
Translated by Benjamin Novak (Budapest Beacon) from the original version in Hungarian.
Support the independent media!
The English section of Index is financed from donations.