Hungarian Government in Contradiction over the Case of the Convicted Macedonian ex-PM
Hungarian Prime Minister Viktor Orbán claims that his Government regards the case of Mr. Nikola Gruevski, the convicted Macedonian ex-prime minister who, running from a prison sentence, sought political asylum in Budapest, a legal and not a political one. However, no evidence supports this claim. There is no law permitting Gruevski to bypass the infamous transit zones on the southern border: without a valid passport he could only have entered Hungary if so authorized by the Minister of Interior. Yet, such an authorization is an indisputable evidence for the political nature of the case.
News broke on Tuesday of Nikolai Gruevski hiding out in Budapest. The Macedonian ex-prime minister, a political ally of Hungarian PM Viktor Orban, was sentenced to two years in jail for exerting influence over the public procurement procedure of a €600,000 armoured Mercedes in 2012 and would have had to start his sentence 8 November, but fled to Hungary where he sought asylum.
It is unclear how Gruevski entered Hungary and how he applied for refugee status.
Rumours are rampant, Gruevski supposedly crossed the Macedonian border in secret, disguised in women's clothing, some say he used Hungarian embassy vehicles to travel between various Balkan countries. According to the controversial Hungarian legislation adopted in recent years by Orbán's Fidesz party, the Macedonian ex-prime minister is supposed to be waiting for his asylum claim to be processed in a transit zone facility by the border, together with all other asylum-seekers. However, he is clearly not. The Hungarian Government refuses to answer questions about Gruevski, saying they have nothing to do with the case since it is not a political matter, but a strictly legal one. 
What we know for certain is that Mr Gruevski did not enter Hungary illegally, as stated by Hungarian government officials. Chief of Staff Gergely Gulyás did not say much on his weekly press conference on Thursday, but made two important statements:
Gruevski notified a Hungarian embassy in an unnamed country of his intent to seek asylum in Hungary;
Gruevski entered Hungary legally.
Mr Gulyás mentioned another important detail: the Gruevski-case is in the competence of the authorities. Prime Minister Viktor Orbán made a similar statement in recent days, he said it is a "legal matter."
The facts, however, do not support this claim. Gruevski's passport was reportedly taken away by Albanian authorities, and there is no law that would permit Gruevski to enter Hungary without a valid passport while bypassing the transit zones – whether he arrived by air or by ground.
As far as the law is concerned, notifying a Hungarian embassy of one's intention to seek asylum in Hungary bears no significance. In such a case, all the embassy can do is point the person toward the transit zones on the border. According to the Hungarian Helsinki Committee, an NGO providing legal aid for refugees, notifying an embassy would only make sense if someone would seek assistance to enter the country without a passport – but the corresponding decision would be a political matter, not a legal one.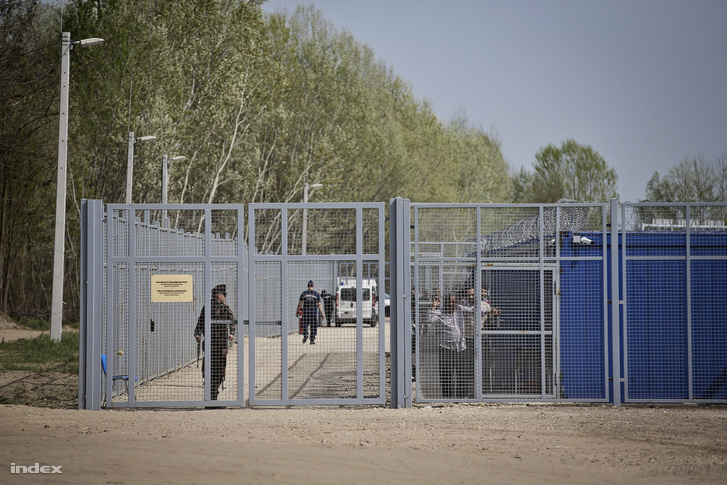 Transit zone at Röszke
Fotó: Huszti István / Index
If this were a legal matter, Gruevski should have lined up at the border, even if he used to be a prime minister. In case he entered Hungary from Serbia on the ground, it would have taken him weeks to gain entry to the transit zone, as, on average, each workday one claim is processed. The government's explanation is that Gruevski skipped the transit zone for security reasons, but this doesn't entirely check out, as the opportunity is only available for people with diplomatic immunity.
A possible way through the border is upon special authorisation by the Minister of Interior, Mr Sándor Pintér. Again, contrary to the government's claim, this makes Gruevski's a political case.
If the Hungarian State – as Orbán's Cheif of Staff claims – did not assist Gruevski in fleeing Macedonia to escape his jail sentence, he still had to cross other Balkan countries somehow. He could have done that using his ID card, but he would have eventually needed to present a valid passport to enter Hungary (or an authorisation from the Minister of Interior).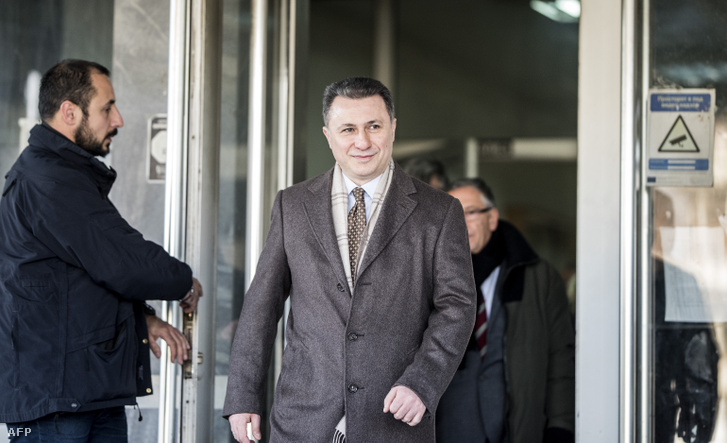 Macedonia's former Prime Minister and leader of opposition VMRO DPMNE Nikola Gruevski leaves the court in Skopje on December 6 2017.
Fotó: Robert Atanasovski / AFP
If Gruevski is granted asylum, a Budapest court will decide if the Macedonian conviction warrants extradition. The court decision overrides the decision of the Immigration and Asylum Office. But as Macedonia is not a member of the European Union, the extradition procedure can last months opposed to the 60-day deadline of the asylum procedure.
Friday afternoon Fidesz released a statement saying it is only natural that they made it possible for a people's party politician who is persecuted and threatened by a George Soros-backed left-wing government to apply for asylum in Hungary. The statement went on saying there are countries with socialist governments, such as Malta, where journalists are murdered, and there are socialist governments threatening their predecessors.
The statement - while not failing to include their ever-present blaming of George Soros - did not even attempt to answer the legal questions detailed above, saying Hungary grants asylum to those who are really persecuted, but deciding if that applies to Gruevski is a task for the relevant authorities. 
This article is a slightly amended translation of the Hungarian original published by Index.
(Cover picture: Nikola Gruevski (left) and Hungarian Prime Minister Viktor Orbán. Photo: Balogh Zoltán / MTI)
Support the independent media!
The English section of Index is financed from donations.
Alapterület

m2

Szobák

db

Vételár
Alapterület

m2

Szobák

db

Vételár