Hungarian government refuses to meet Dutch rule-of-law delegation: "Netherlands is not a supervisory body to Hungary"
The Dutch parliamentary delegation meant to investigate the rule of law situation in Hungary was denied audience by the Hungarian government, Anne Mulder, representative of the Dutch Liberal Democratic People's Party told hvg.hu. 
The delegation was supposed to assess the state of democracy in Hungary and Poland. Mulder said that the Article 7 procedures against Poland and Hungary had often been on the agenda of the Dutch parliament, which is why they decided to personally visit these countries to listen to the positions of local representatives, experts, members of the civil society and of the governments.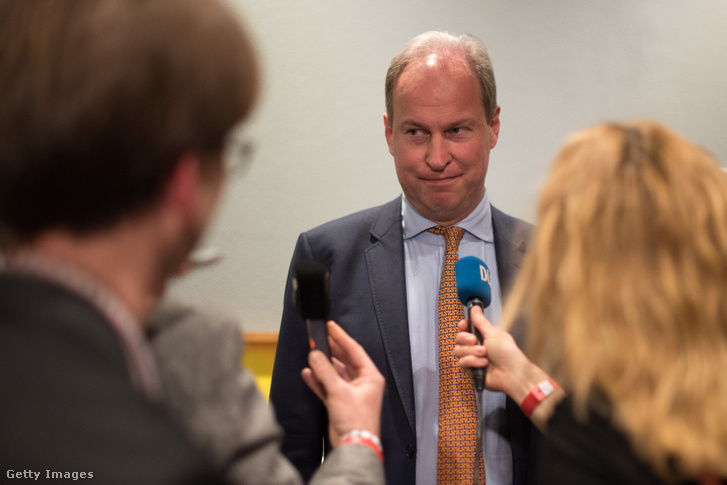 Anne Mulder
Fotó: Carl Court
The Dutch delegation of MPs will visit Poland but have cancelled their Hungarian trip, as neither Fidesz nor representatives of the government were willing to meet them. One of the partners with whom the Dutch delegation was seeking cooperation was the European Affairs Committee of the Hungarian Parliament. A date was already set up for the meeting when the Hungarian party suddenly cancelled. "Our visit no longer had any reason, as we wanted to engage in conversation with all parties concerned. We are disappointed as we cannot initiate a real discourse without all sides of this debate," Anne Mulder added.
Péter Szijjártó, Hungary's Minister of Foreign Affairs held a press conference on Monday, where he clarified the government's attitude towards the Dutch delegation: "The Netherlands is not a supervisory body to Hungary. According to their earlier statements, they have already made their judgement, so why do they want to meet us anyways?" he asked,  and added: "We are a more than thousand-year-old nation!" 
The minister also mentioned his French and Irish colleagues who have made "unfounded accusations" against  the Hungarian government, adding that "many treat Hungary as a punching bag, but we've had more than enough of that."
This article is the slightly amended translation of this original article published by Index in Hungarian.
Support the independent media!
The English section of Index is financed from donations.