Fugitive shot and captured after pursuit through Budapest
As Index first reported, a criminal fled from his trial at the Budapest Regional Court on Friday at noon after his judgement was delivered. He was shot and captured 36 minutes later, following a pursuit through Budapest.
According to a statement from the Budapest Regional Court, the 35-year-old man was already serving his jail sentence for previous violent crimes when he was put on trial for vandalism and public nuisance. Shortly after the delivery of the judgement (he received a year and a month of jail time), he scuffled with the court guard as the guard was putting the handcuffs on him and managed to acquire his weapon. The fugitive - with his feet already cuffed - made his way out of the courtroom, grabbing a member of the security service and dragging him out of the courthouse while pointing a gun at his head.  No injuries were reported from the Regional Court.
Once on the street, the fugitive let his hostage go on and proceeded to force a driver to stop his car. An eyewitness told Index that the fugitive jumped into a grey Nissan. He held the driver at gunpoint and forced him to aid his escape.
Police presence was heavy all over Budapest. Police cars blocked Árpád bridge and checked each vehicle, and some said as much as fifty police cars were on the fugitive's trail. 
Police managed to stop the car hijacked by the criminal around ten kilometres from the courthouse. The 35-year-old man got out of the vehicle and attempted to hijack another car, trying to get in the backseat, but the driver quickly jumped out of the car and fought back. The driver later said:
"He had a completely wicked look in his eyes, I will never forget it."
After that, the fugitive attempted to escape on foot firing shots in random directions, but he was shot by police after ignoring several warning shots. The escaped convict was then captured and hospitalised with life-threatening injuries.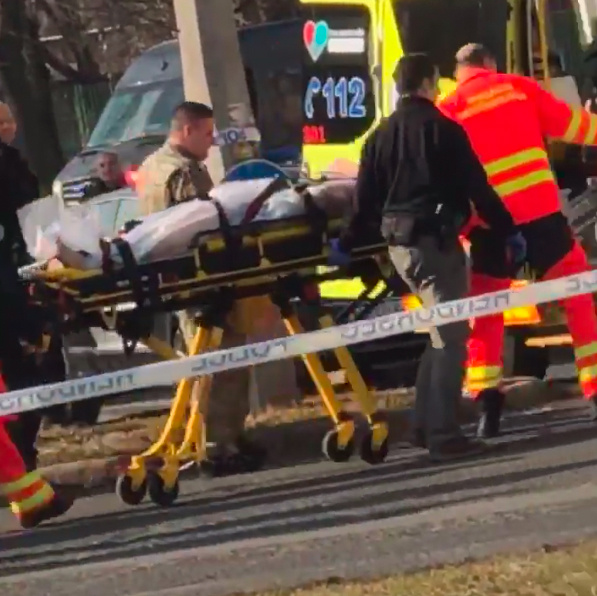 Watch the video footage of the arrest here:

Support the independent media!
The English section of Index is financed from donations.
Alapterület

m2

Szobák

db

Vételár
Alapterület

m2

Szobák

db

Vételár