The Clark Ádám crane vessel disbanded from the floating establishment and a towboat moved into position. Shortly before 4:00 PM, the towboat has departed towards the Csepel port, where police and experts are waiting to inspect the boat as a part of the ongoing investigation. The barge carrying the Hableány's wreckage is escorted by the police.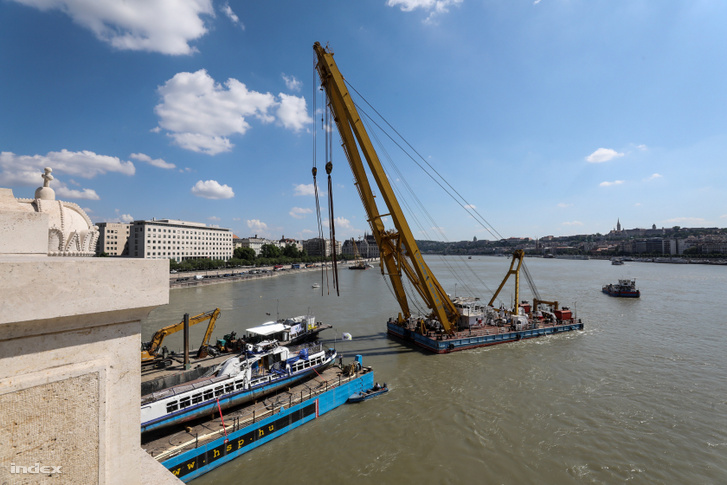 During the operation, special divers have recovered the bodies of four victims from the Hableány, and rescue workers had successfully lifted the wreckage from the riverbed during the carefully executed operation that lasted almost eight hours. BBC created the following timelapse of the operation:
Four people are still missing ever since the accident on May 29, and police say it cannot be ruled out that their bodies are still in the boat's cabin as parts of the hull are still filled with deposit from the Danube, nevertheless, the number of people on the search party scouring the entire Hungarian section of the Danube south of the scene has been doubled.
Index is now concluding the English live coverage of the salvage operation.