CEU will be moving its programs giving US degrees to Vienna. As of 2019, all freshmen students will be starting their studies in Vienna.
All students who already started their programs in Budapest will get to finish their degrees in Budapest.
The rector said that despite adhering to all newly implemented legal requirements, the Hungarian authorities still refused to sign the international agreement that would have allowed CEU to stay. CEU was forced out of Hungary.
As CEU cannot enrol new students as of 1 January 2019, the university was forced to announce transferring all its US-accredited programs to Vienna starting 1 September 2019, CEU's press release read.
In the past 20 months, CEU did everything possible to conform to the Hungarian laws, as they stated. They started a higher education program in the United States, registered and authorised by the local authorities. Despite that, the Hungarian authorities gave notice that they will not be signing the agreement with the State of New York that was finalised over a year ago, and which would enable CEU to remain in Budapest.
Michael Ignatieff, CEU's president stated:
CEU was forced out. This is without precedent. A United States institution being forced out of a NATO-allied country. A European institution is being chased out of a member state of the European Union.
The university holds on to its Hungarian accreditation and will do everything in order to maintain research and education activities in Budapest, as the statement said.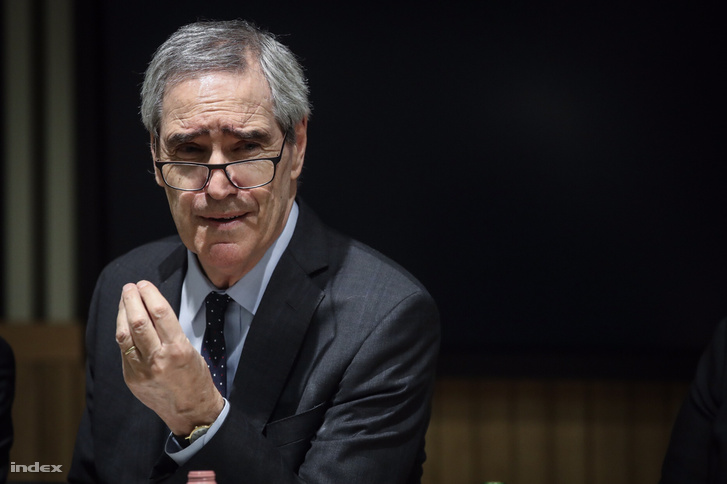 Michael Ignatieff
Fotó: Huszti István / Index
The Austrian authorities already registered the US-accredited programs of CEU, and the university will be accepting newly enroled students in Vienna starting from autumn 2019. The current students can finish their degrees in Budapest.
"Vienna and the Austrian federal government are committed to academic freedom and research and they welcome us with open arms. Even if we are bitter leaving Budapest, we are happy that our students will get a chance to study in another great Central European city"
- said Leon Botstein, chairman of CEU's Board of Trustees. According to plans revealed by CEU previously, 500 new students will begin their studies in Vienna every year beginning 2019. All students already enroled will finish their studies in Budapest.
Their press release stated that CEU is thankful for all gestures of support.
At the same time CEU's leadership - with deep sorrow - accepts the fact that the Hungarian government is neglecting the opinions of the Congress of the United States, the governor of the State of New York, the Venice Commission, the European Parliament, all leading universities of the world, two dozen Nobel-laureates, and first of all, the thousands of Hungarian citizens, who expressed the need for a free country and free universities at a number of peaceful protests.
CEU is a higher education institution accredited in Hungary and in the United States providing master and postgraduate programs for 1200 students in humanities, sociology, economy, law, network- and cognitive sciences. CEU employs 770 people and contributes 8 billion Forints to Hungarian economy in taxes, insurance contributions, and procurements. The university won €19 million in European Union research grants.

This article was translated from this Hungarian original.
(Cover photo:  István  Huszti / Index)
Support the independent media!
The English section of Index is financed from donations.
Alapterület

40 m2

Szobák

1 db

Vételár

26 M Ft
Alapterület

72 m2

Szobák

1+2 db

Vételár

76,92 M Ft